Forest Capital Museum State Park Moon Tree
Perry, Florida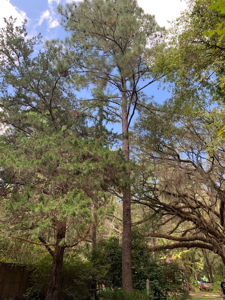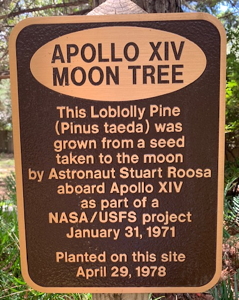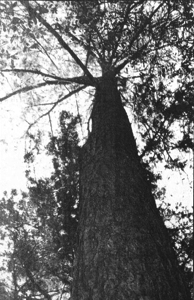 A loblolly pine (Pinus taeda) was planted on 29 April 1978 at the Forest Capital Museum State Park in Perry, Florida. The park is at 204 Forest Park Drive. The tree is located in the front yard of the ranger's homestead behind the park's Cracker House and Farmyard exhibit. It is reportedly now in the park maintenance area, visitors need to call in advance (850-584-3227) to schedule a visit.


From the Forest Capital Museum State Park Brochure


Moon Tree article courtesy Perry News-Herald, reprinted with permission.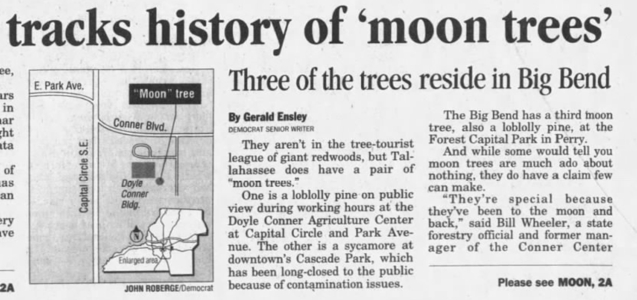 Article clipping from the 11 November 2002 Tallahassee Democrat.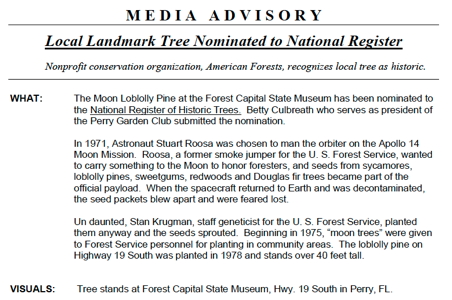 Information and first two images at top courtesy of Chiho Sullivan
Third image at top courtesy of Perry News-Herald
Newspaper clippings credit Tallahassee Democrat and Perry News-Herald
---
National Treasure - Perry News-Herald 21-22 October 2011
Forest Capital Museum State Park
Forest Capital Museum State Park Brochure
Florida's "Moon Trees" - Florida Department of Agriculture and Consumer Services
Moon Tree Home Page

---
Author/Curator:
Dr. David R. Williams, dave.williams@nasa.gov
NSSDCA, Mail Code 690.1
NASA Goddard Space Flight Center
Greenbelt, MD 20771
+1-301-286-1258


---
NASA Official: Dave Williams, david.r.williams@nasa.gov
Last Updated: 18 March 2021, DRW