International Forest of Friendship Moon Tree
Atchison, Kansas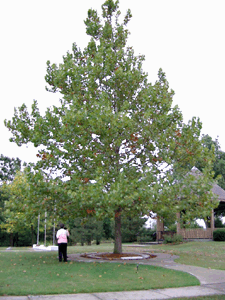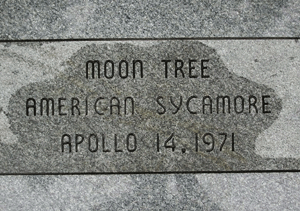 The International Forest of Friendship in Atchison, Kansas is a memorial to the men and women involved in aviation and space exploration. The Forest was started for the Bicentennial by the city of Atchison and the Ninety-Nines, the international organization of women pilots, in honor of Atchison native Amelia Earhardt. The forest contains trees representing all 50 states and over 35 countries. The Moon Tree, a sycamore (Platanus occidentalis), was planted in a ceremony on 24 July 1976 (Amelia Earhart's birthday), by Apollo 17 astronaut Ron Evans and Kansas State Forester Harold Gallaher. It is reported to be the first tree planted there. The tree is dedicated to seventeen astronauts who lost their lives furthering space exploration. Plaques with the astronauts' names circle the tree. The article below is from the July 19, 1976 Atchison Daily Globe. The pictures above were taken in 2002. Pictures at the bottom circa 2018.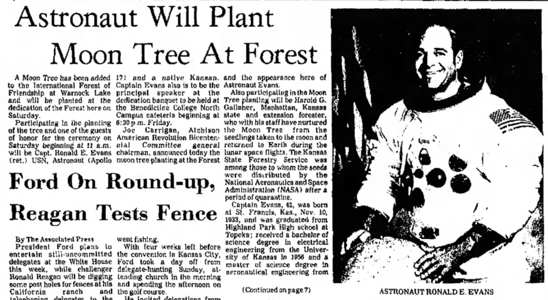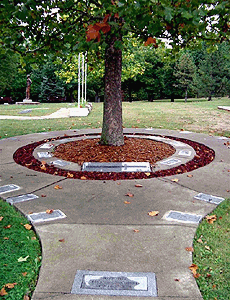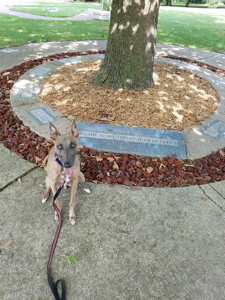 The tree is located at 39 deg 31.923 min N, 95 deg 08.938 min W. Two upper and lower left photographs courtesy of Kelly W. Sandahl
Lower right photograph courtesy Beth Gordon and Kuiper
News clipping courtesy Atchison Daily Globe
Thanks to Mark Thompson, newspapers.com, and the Wayback Machine.

---
International Forest of Friendship Home Page
'Moon tree' at home in Atchison - Topeka Capital-Journal, 18 February 2011

Moon Tree - Kansas - Center for Land Use and Interpretation

History of the Sycamore Moon Trees

Moon Tree Home Page

---
Author/Curator:
Dr. David R. Williams, dave.williams@nasa.gov
NSSDCA, Mail Code 690.1
NASA Goddard Space Flight Center
Greenbelt, MD 20771
+1-301-286-1258


---
NASA Official: Dave Williams, david.r.williams@nasa.gov
Last Updated: 25 July 2023, DRW