Lincoln State Park Moon Tree
Lincoln City, Indiana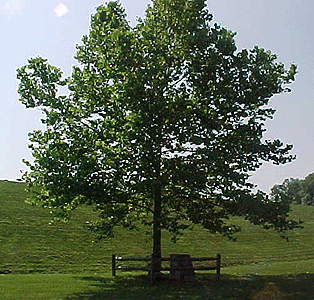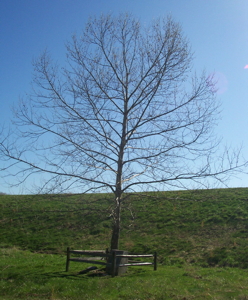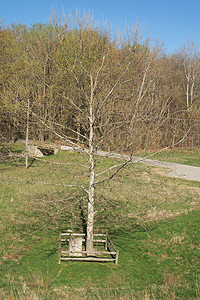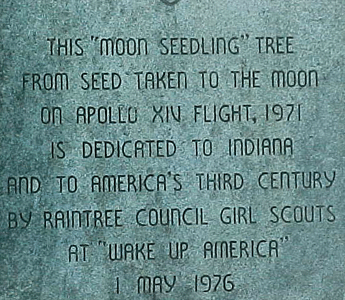 Sycamore tree (Platanus occidentalis) in Lincoln State Park, Lincoln City, Indiana. Planted by the Girl Scouts in 1976 during their "Wake-up America" campaign. A time capsule was also buried at the base of the tree to be opened in 2001. On 8 May 2001 this capsule was dug up and another one buried to be dug up in 2026.

Top left, middle right, and bottom photographs and information courtesy of David Ayer.
Top right and middle left photographs credit Dave Williams.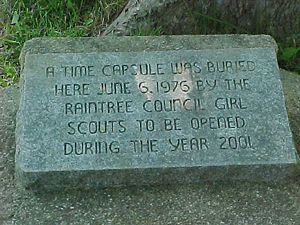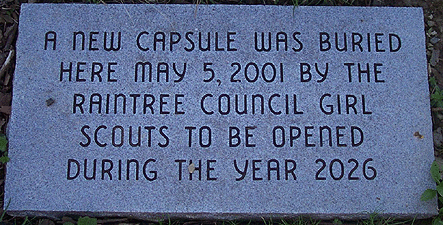 ---
Moon Tree Home Page
---
Author/Curator:
Dr. David R. Williams, dave.williams@nasa.gov
NSSDCA, Mail Code 690.1
NASA Goddard Space Flight Center
Greenbelt, MD 20771
+1-301-286-1258


---
NASA Official: Dr. David R. Williams, david.r.williams@nasa.gov
Last Updated: 23 March 2021, DRW