Forestry Sciences Lab Moon Tree
Princeton, West Virginia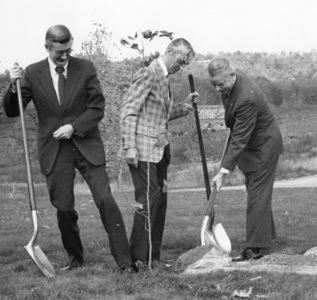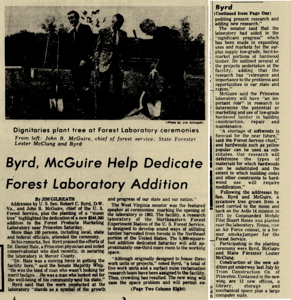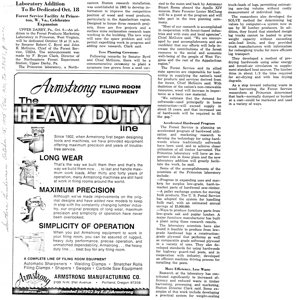 Picture from the tree planting ceremony and articles from the Bluefield Daily Telegraph and the 15 October 1975 Southern Lumberman. A sycamore (Platanus occidentalis) was planted at the U.S.D.A. Forestry Sciences Laboratory Northeastern Research Center in Princeton, West Virginia on 18 October 1975. The planting was part of a dedication ceremony for the opening of an addition to the Forest Products Marketing Laboratory. U.S. Forest Service Chief John R. McGuire, West Virginia State Forester Lester McClung, and U.S. Senator Robert C. Byrd participated in the ceremonial tree planting (see picture above).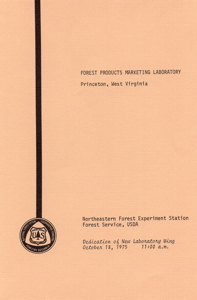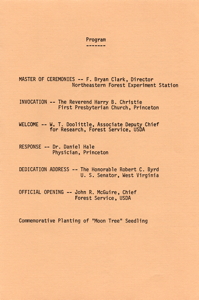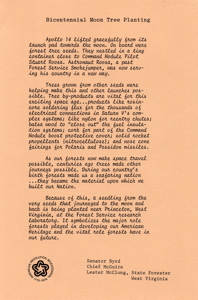 Program from the 18 October 1975 Dedication and Tree Planting. Unfortunately the tree was reported as having been accidentally mowed down shortly after the planting, and it appears that a sycamore-maple tree was planted in its place. That tree remains there to this day (see pictures below). The lab ended its operations in 2016. In February 2020 the Mercer County, West Virginia, Commission received the lab site through the GSA's National Parks Surplus Historic Properties program in order to preserve the facility. The seeds for the sycamores were collected from Claiborne County, Mississippi. After they were carried aboard the Apollo 14 mission they were germinated and the seedlings were grown at the U.S.F.S. southern station in Gulfport, Missisippi.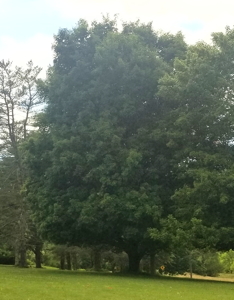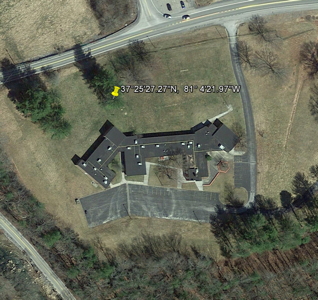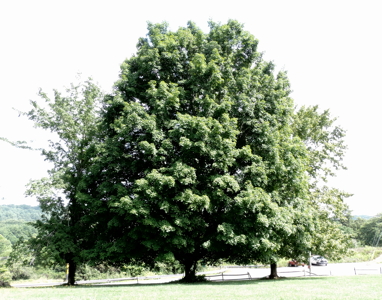 Pictures and Google map view of the sycamore-maple tree (2021). The sycamore-maple tree is located at approximately 37 deg., 25.455 min. N, 81 deg., 4.366 min W. Photographs, clippings, and information courtesy of Bill Archer.
Bottom left tree photograph and aerial view courtesy of Matthew Allen.


---
History of the Moon Sycamores
Moon Tree Home Page
---
Author/Curator:
Dr. David R. Williams, dave.williams@nasa.gov
NSSDCA, Mail Code 690.1
NASA Goddard Space Flight Center
Greenbelt, MD 20771
+1-301-286-1258


---
NASA Official: Dave Williams, david.r.williams@nasa.gov
Last Updated: 02 July 2021, DRW