Topton Mini-Museum Moon Tree
Topton, Pennsylvania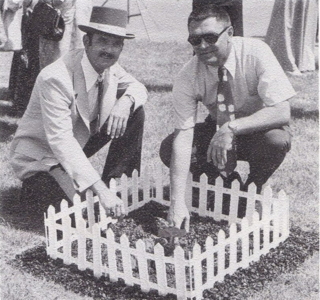 The sycamore (Platanus occidentalis) Moon Tree was planted in front of the Borough Hall in Topton, Pennsylvania on 20 June 1976. It was planted as part of the town's centennial celebration by Mayor James Schauer and District Forester Patrick Lantz (picture upper right). More details of the celebration can be seen in the article below. The Borough Hall has since become the Topton Borough Mini Museum.

The picture at the top of the page shows the tree circa October 2015. Pictures below show the tree in December 2022 (left) and February 2020.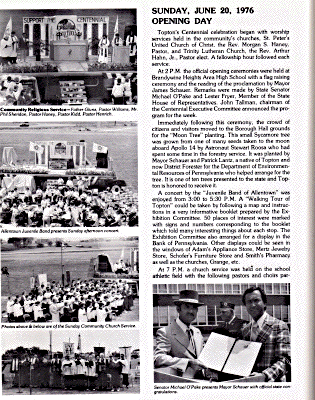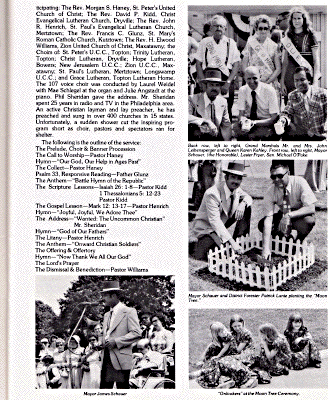 The tree is located at approximately 40.4989 N, 75.7012 W.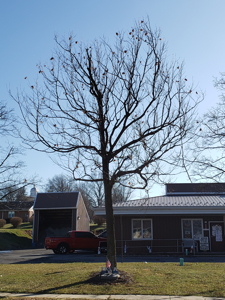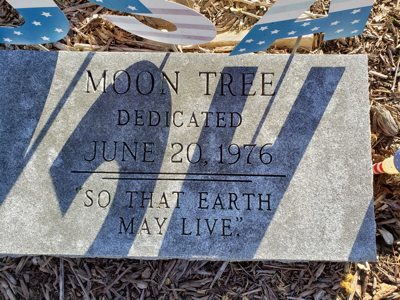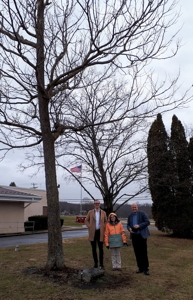 Upper photographs and article courtesy of Dennis Arndt
Lower two left photographs courtesy Luke Davidson
Lower right photograph courtesy Oscar Werner
Article credit Town of Topton
---
Moon Tree Waymarking Site
Moon Tree Home Page
---
Author/Curator:
Dr. David R. Williams, dave.williams@nasa.gov
NSSDCA, Mail Code 690.1
NASA Goddard Space Flight Center
Greenbelt, MD 20771
+1-301-286-1258


---
NASA Official: Dave Williams, david.r.williams@nasa.gov
Last Updated: 05 July 2023, DRW