Okefenokee RESA Tree
Waycross, Georgia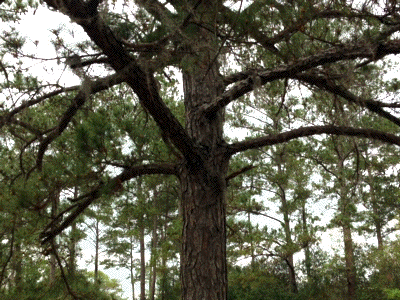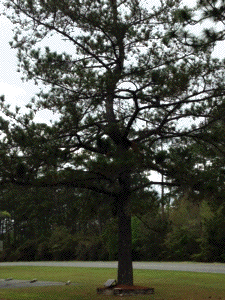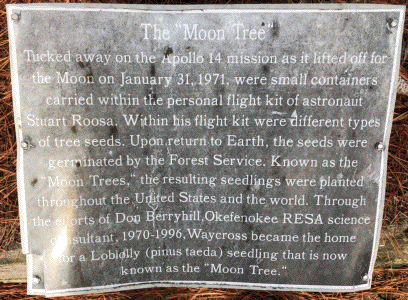 Loblolly pine (pinus taeda) planted at the Okefenokee Regional Educational Service Agency (RESA, originally the Okefenokee Science Center) in Waycross, Georgia.
The date of the planting is unknown, it is a first-generation tree, presumably planted circa 1976.
The text on the plaque reads:
"The Moon Tree"
Tucked away on the Apollo 14 mission as it lifted off
for the Moon on January 31, 1971, were small containers
carried within the personal flight kit of astronaut
Stuart Roosa. Within his flight kit were different types
of tree seeds. Upon return to Earth, the seeds were
germinated by the Forest Service. Known as the
"Moon Trees," the resulting seedlings were planted
throughout the United States and the world. Through
the efforts of Don Berryhill, Okefenokee RESA science
consultant, 1970-1996, Waycross became the home
for a Loblolly (pinus taeda) seedling that is now
known as the "Moon Tree."
Photographs and information courtesy of Reba Smith.
---
Moon Tree Home Page
---
Author/Curator:
Dr. David R. Williams, dave.williams@nasa.gov
NSSDCA, Mail Code 690.1
NASA Goddard Space Flight Center
Greenbelt, MD 20771
+1-301-286-1258


---
NASA Official: Dr. David R. Williams, david.r.williams@nasa.gov
Last Updated: 29 March 2019, DRW