Lowell Elementary School Moon Tree
Boise, Idaho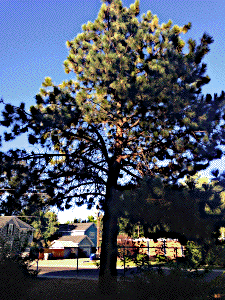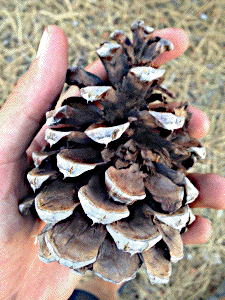 This loblolly pine (Pinus taeda) was planted in 1977 at the Lowell Elementary School in Boise, Idaho. The Lowell Elementary School website has the following:
In 1977, a special pine tree was planted on the playground. The tree was grown from seeds that U.S. astronauts had taken to the moon and was, therefore, named the "Moon Tree." There were only three such trees planted in the entire state of Idaho. Lowell School received one of these trees because Governor John Evans had a son attending Lowell at that time.
The tree appears to be diseased, possibly due to an infestation of insects. The lower branches are dying and sap is oozing from the trunk. Some of the damage can be seen in the picture below (from 2014).
There is a local effort to save the tree, you can find out more about it here.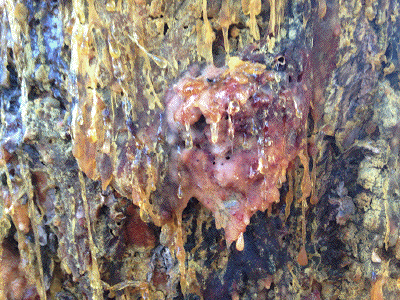 Photographs courtesy of Eric Geiger
---
Lowell School History Page
North Boise Community Rallies to Save the 'Moon Tree' at Lowell Elementary
---
Author/Curator:
Dr. David R. Williams, dave.williams@nasa.gov
NSSDCA, Mail Code 690.1
NASA Goddard Space Flight Center
Greenbelt, MD 20771
+1-301-286-1258


---
NASA Official: Dr. David R. Williams, david.r.williams@nasa.gov
Last Updated: 15 April 2016, DRW